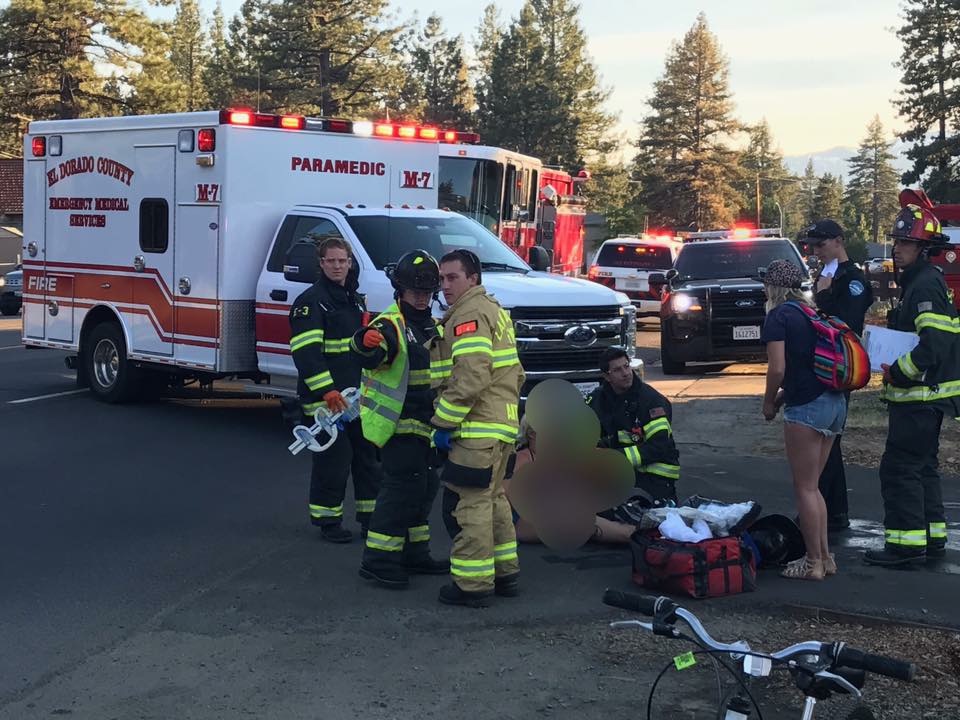 Another service provided by Lake Valley Fire Protection District is vehicle extrication. As an all-risk fire department, Lake Valley engages in whatever task is needed to mitigate an emergency. The Fire District is located along the U.S. Highway 50 and Highway 89, which are areas with a high volume of motor vehicle collisions.
At times, these collisions require the extrication of victims from the wreckage, and our crews are trained and equipped to do what is necessary to accomplish that task. Removal of the victims is the first step to getting them definitive care, and with modern equipment and technologies, Lake Valley stays on the cutting edge.
Each of our two Type I fire engines are equipped with extrication tools. Lake Valley uses Amkus rescue tools, and the engines are outfitted with a set of spreaders, cutters, and a ram.
In addition to the rescue tools, all fire engines are equipped with stabilization equipment to keep everyone safe. Other various hand tools round out the equipment that keeps our crews ready for whatever the next call may bring.