LVFPD provides free defensible space inspections to assist homeowners maintain defensible space with site specific information and tree evaluation, marking, and permitting.

What to do before the inspection?
Do some research on defensible space, visit http://www.livingwithfire.info. Start working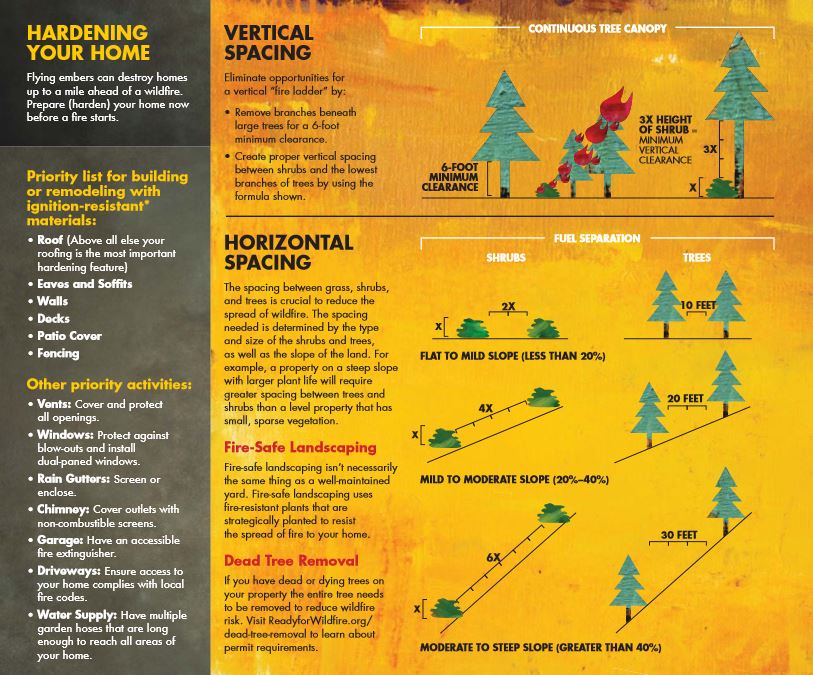 on clearing your defensible space zone, for example:
Remove all scrapwood, pine needles, fuels and combustibles from under the deck and within 5 feet of structures and the deck.
Clear pine needles off the roof and out of gutters.
Move firewood 30 feet from structures.
Review the sample inspection form. For a copy of the form, click here.
What to expect during the inspection?
A LVFPD Inspector will meet you at the property to walk the defensible space zone. The inspector will review elements of the structure, evaluate fuels, mark trees that need to be removed, and discuss the work required to obtain defensible space and compliance with state regulation PRC 4291. An inspection form and tree permit (if required) will be issued on site. Inspections usually take up about an hour.
Can a renter request an inspection?
Yes. However, a tree permit can only be issued to the homeowner or a person that has been authorized in writing to be the agent. If you are a renter, friend, or family member, it is suggested to obtain written authorization prior to the inspection and give to the inspector.
Ready to request a Defensible Space Inspection or Chipping Services?
The defensible space and chipping services will be opening soon for the season. Please use the links below to and fill out the online forms to make your requests.
Please make every effort to request services using the online forms. This will help to streamline your request.
If you are experiencing difficulty, you may call (530) 577-2447 (CHIP)